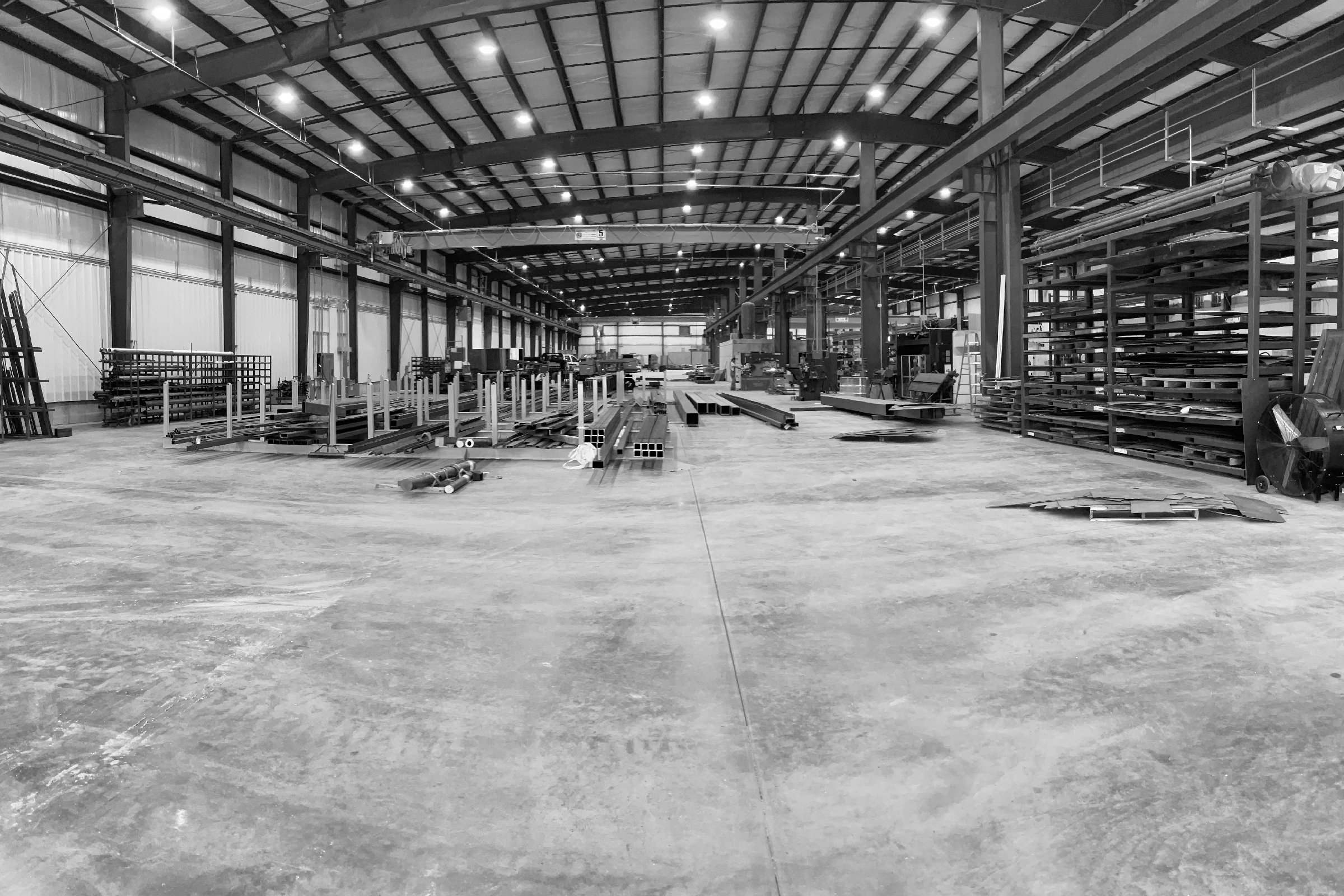 About
Follow us along our journey of becoming the most trusted company in the industry. Discover where we've been, where we are, and where we're heading.
THE LEGION JOURNEY
The birth of a new manufacturing company can be an exciting and daunting task, especially in the competitive and ever-changing industrial landscape. However, with the increasing demand for high-quality and efficient surface preparation solutions, Legion Industrial is poised to make its mark in the industry.

Armed with state-of-the-art equipment, a team of skilled professionals, and a commitment to excellence, Legion is ready to provide innovative and effective services to meet the needs of businesses across various sectors. As we embark on this journey, we are poised to become a game-changer in the field of surface preparation and finishing.
A LOCAL COMPANY BUILT ON LOYALTY
As a local, family-owned company, Legion's founders have been committed to their hometown of Bowling Green for decades. Sparks Maintenance Contracting has always invested in the community and chose Bowling Green as the home of Legion Industrial out of gratitude for the community's long-term support. Loyalty is at the heart of all we do.

Driven by experience and a desire to provide quality product and service to customers Legion continues to grow. Our work speaks for itself as it is the primary way we expand existing and obtain new business.
A CLEAN, SAFE ENVIRONMENT
Safety is a priority in all we do. We are committed to employee safety and strive to complete all projects accident-free. This is accomplished through hazard analysis, prevention, control, employee education and training, and management's commitment to the safety message.
At Legion, we "Never give safety a day off".
2022 NEW FACILITY BUILD
In 2022, we built Legion's impressive new manufacturing facility from the ground up and equipped it with the latest technology and tools to best meet the needs of both our customers and our employees.
At 85,000 square feet and featuring large overhead doors to accommodate even the largest pieces of equipment, our new facility was constructed with effectiveness in mind.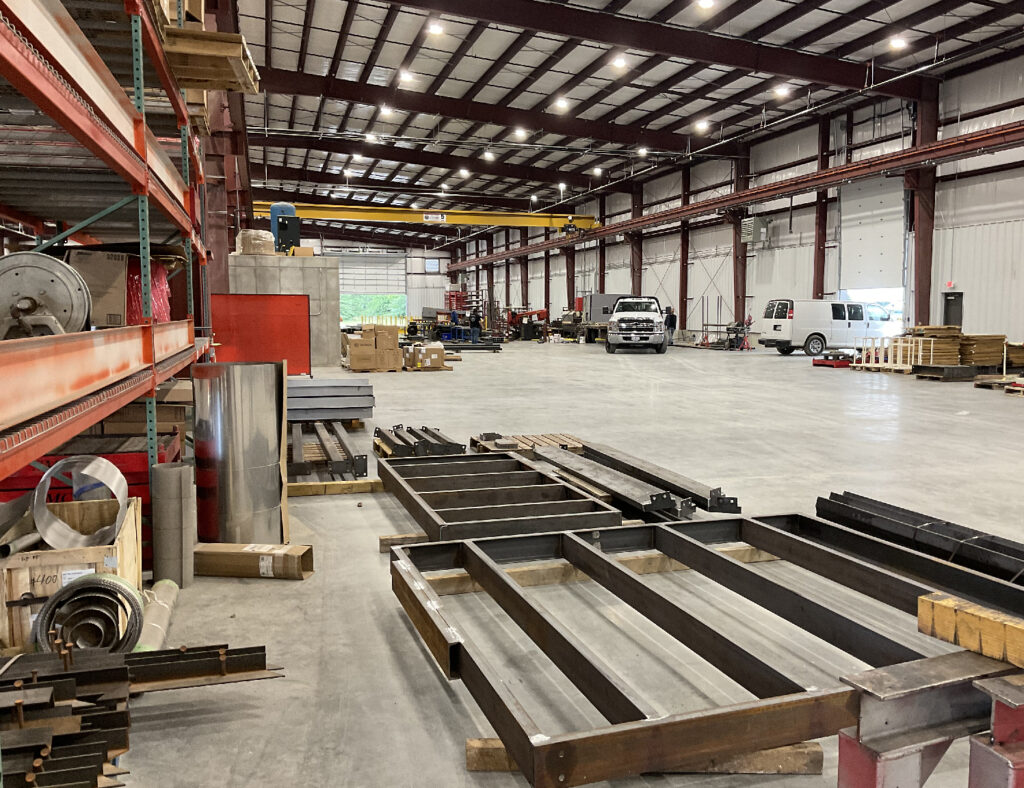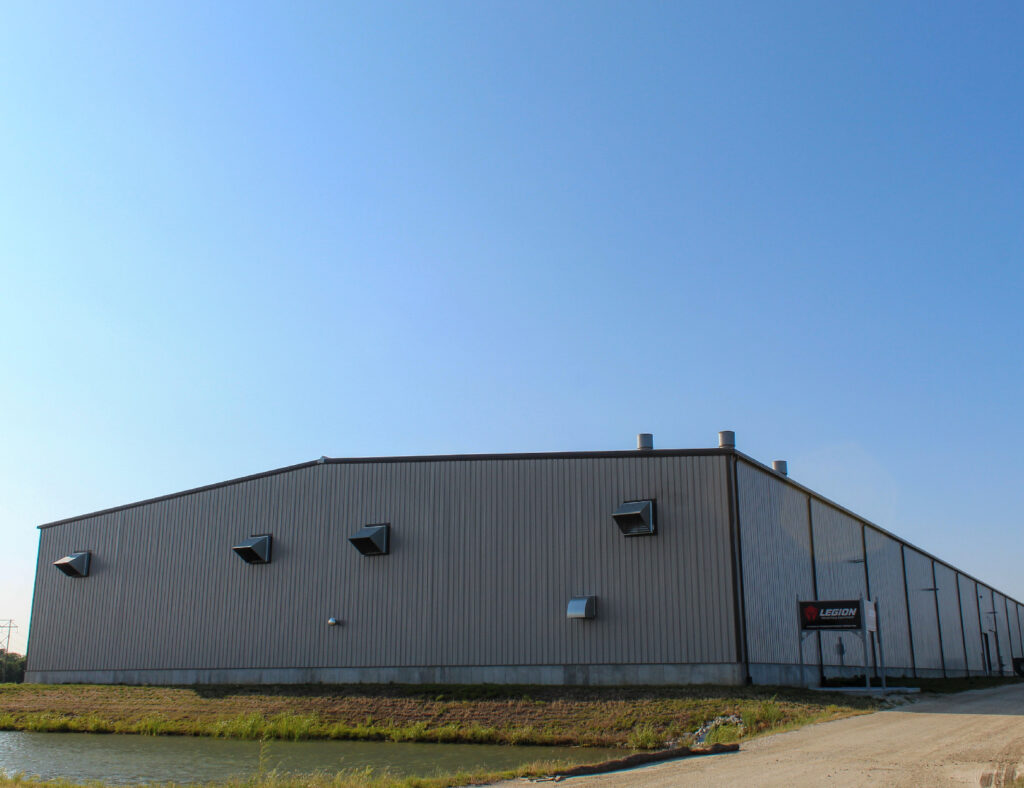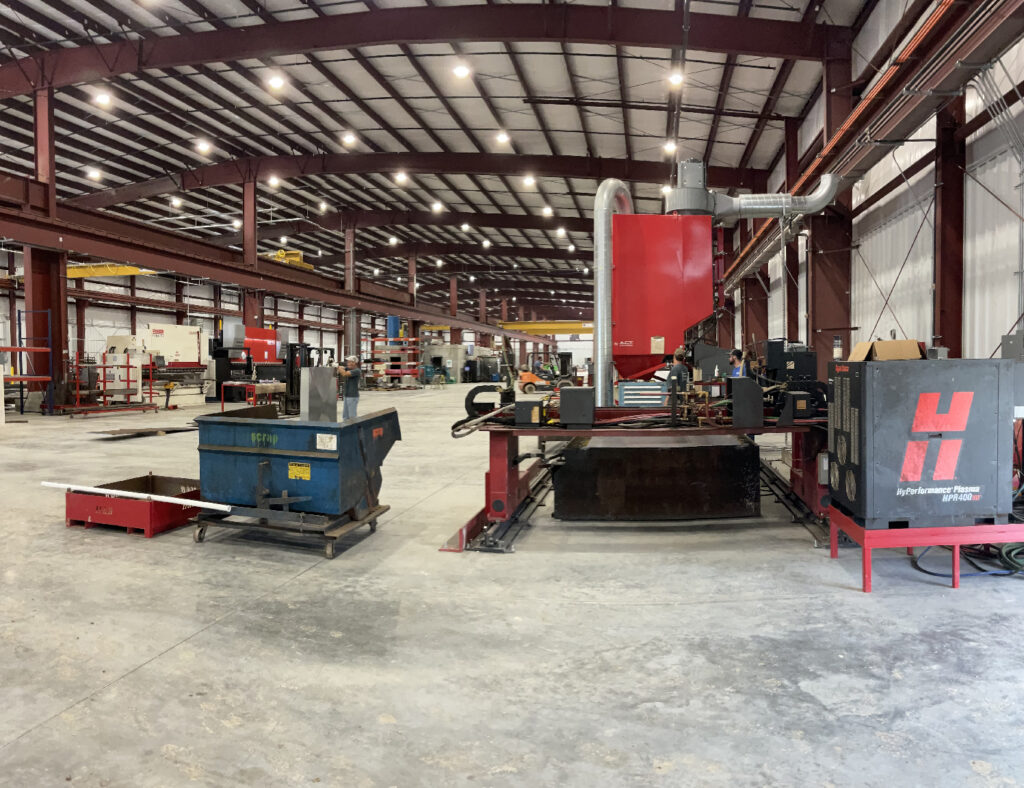 BECOME A CUSTOMER OF LEGION TODAY
For all your manufacturing needs, Legion is here to help your vision become reality. Trust our company to develop your manufacturing needs with precision and care.
Contact one of our representatives today to learn more about the Legion way.